Radinn Freeride Electric Jetboard
$11,995.00
The ultimate all-round product. Fun for beginners and pros alike. The innovative hull design slices through chop and makes it fun to ride in practically any condition. Featuring top speeds of 37 mph and acceleration of 0-25 mph in 3 sec with Pro \ Unleased Jetpack*.
Easy to learn and to expand your skill level
Perfect all-round board for all water conditions
Great agility for all weights
Modern design with carbon details
Freeride
Sleek | Smooth | Premium
Freeride Specs
101 liters
74.8 inches
LTD
The skill-booster made to shine

The Freeride is our premium model. It has the same silhouette as the X-Sport and holds the perfect balance between agility and stability, but offers a higher-end feel with layers of glass and carbon fiber, resin, paint, and varnish. This model has an innovative hull adapted to slice through waves and choppy waters, as well as features that direct the spray of water down when you are turning, resulting in gained thrust.
LTD Hull Tech

Our original Limited Hull Technology (LTD) consists of several layers of glass and carbon fiber, resin, paint, and varnish. While that makes the boards more sensitive to wear and tear, it also provides it with a more elevated look.
LTD Hulls are handcrafted according to years of board-making experience. The core of the board is precision molded in an industrial fashion, and then the various layers are added by hand. The final layer is fixed and formed into shape by a vacuum, before the paint and graphics are added on manually.
Twin fins

Fins provide you with control as you shift weight, steer the board, and turn. The twin fin setup is available on our Freeride and Carve Models. All fin boxes are made with FCS-II Standard Fins. You can order different sized FCS-II Fins from your local surf shop or any online retailer to further customize the stability of your board.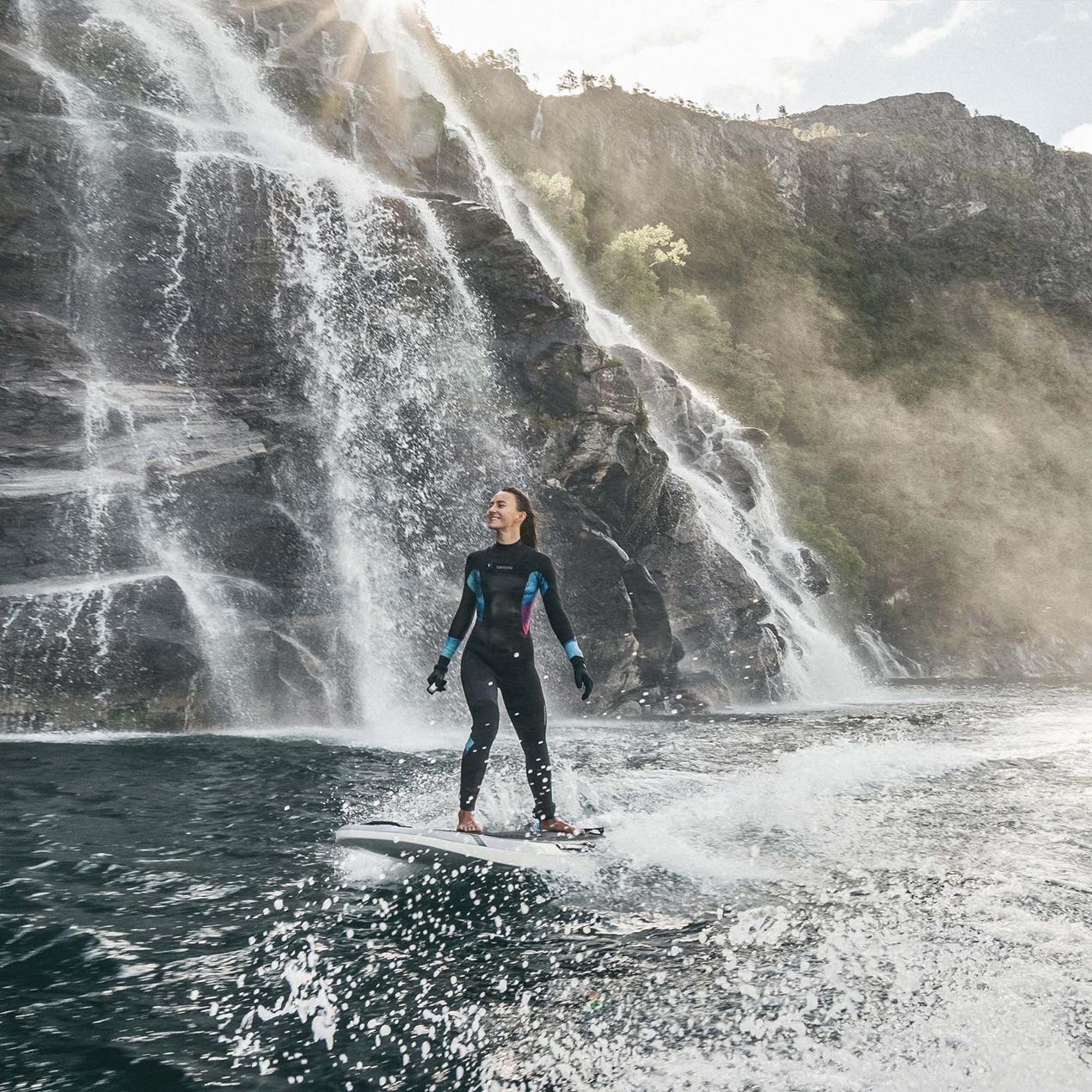 Performance upgrades

Go faster, ride harder + remain in control
Our performance upgrades unlock more speed, torque, and acceleration, taking your Radinn experience to new depths. Once upgraded, you can toggle between all four ride modes in the Radinn app.
The Board Kit

A complete Board Kit consists of a board, a jetpack, and a battery. You'll also receive a battery charger, a boardbag, a pair of fins, a leash, a wireless hand controller and controller charger, a rinse bottle to clean the jetpack, and the Radinn User Manual. The Carve model also comes with an included footstrap kit.
This is the battery
Radinn is proud to bring you one of the most advanced water sports batteries on todays motorized surfing market. This battery delivers enough ride time to put a big smile on the face of the most seasoned riders. All technology needed is built in, making the rider experience the best possible.
This is the jet

The G3 Jet is an extremely powerful and reliable water jet. It is also smart in the way that you can use the settings menu in the Radinn app, making it suitable for all kinds of riders. Big or small, beginner or pro.
Check out the boards to find out what jetboard setup would suit you.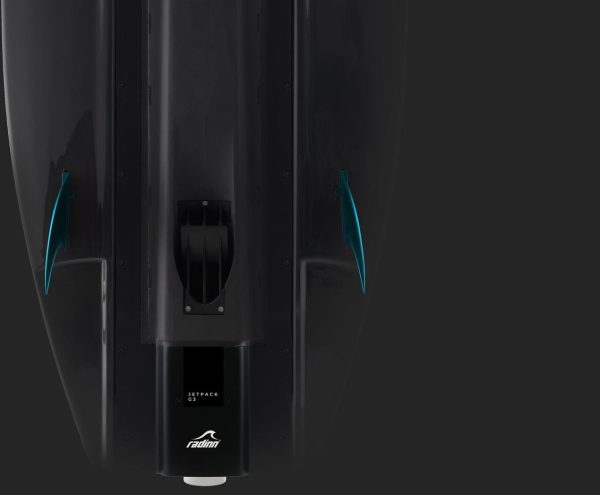 Monitor your hardware + maximize your performance
Radinn BMS
All Radinn jetboards are connected to our cloud services via the Radinn Battery Management System (RadBMS), which continuously scans data from your devices, alerts you when maintenance is needed, and extends the life expectancy of your gear.
Health Detection
While the jetboard requires little upkeep, occasionally issues arise that need attention (like when seaweed gets stuck in the jet tunnel). RadBMS lets you know when irregularities are identified and sends troubleshooting solutions via the Radinn app.
Lifetime optimization
When powering such high-performance devices, EV batteries run the risk of deterioration through unbalanced cells. RadBMS monitors your battery and alerts you when optimization is needed, ensuring your gear is always operating at peak capacity.
Enjoy the ride even more
The Radinn app is an all-in-one platform designed to integrate your e-surf experiences pre, during, and post ride. Because Radinn jetboards aren't just a pastime, they're a way of life.
Surf Spots
Scout the best surf spots across the globe with a jetboarding guide curated by Radinn riders. This interactive heat map tracks when and where you ride, so you can create hot spots by doing what you love most: surfing your favorite locations.
Watch Integration
Stop counting steps and start counting adventure. When you pair your Apple watch to the Radinn watch app you can log health metrics like heart rate and calories and track your speed and battery charge while on the water.
Precision Tracking
View riding maps, access performance data, and watch instant replays in real time. Our GPS software captures every moment of your jetboard session, from exactly where you surfed to how fast you went.
Precision Tracking
Build up your own crew of Radinn riders by adding jetboarders to your Surf.Club Friends list. Direct message eachother, organize local meet-ups, and find new connections within our growing jetboard community.
A quick comparison. Learn more about the specific strengths of each Radinn jetboard.
The most agile board, perfect for a responsive feel and high-performance ride.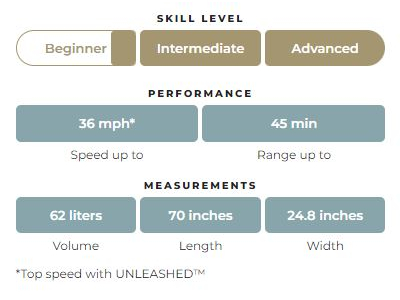 The most durable board, perfect for a stable feel and versatile ride.
The sleekest board, perfect for a premium feel and ultra-smooth ride.