Awake Ravik S
Starting at: $14,900.00
Awake RÄVIK S – A high-performance carving machine.
Awake RÄVIK S provides the adrenaline hungry water sports athletes with the next level of electric propulsion, carving, and agility. Awake RÄVIK S suits the rider who is looking for an intense, adrenaline-pumping experience that enables dynamic use.
Standard Battery Option (15-35 min ride time): $14,900
Extended Range Option (25-50 min ride time): $17,900
2 hour speed charger and everything else necessary to hit the water included.
Board bag not included, but recommended.
TOP SPEED:
36 MPH
ACCELERATION:
0-30 MPH/ 4 SECONDS
RIDING TIME:
UP TO 45 MINUTES
VOLUME:
52 LITERS
DIMENSIONS:
5'8'' x 22.8″ x 8.3″
CHARGING TIME:
2 HOURS OR LESS
PROPULSION:
LINEAR JET SYSTEM
WEIGHT:
48LBS + 40/48LBS SR / XR
Designed for action

Awake Boards are designed for jaw-dropping acceleration, high-speed stability, and powder-like carving.
Engineered for a safe ride
Automotive-standard safety systems ensure reliability, for rider safety as well as system functionality.
Ease of use at the core

The modular system, interchangeable batteries and cloud-connectivity ensures ease-of-use.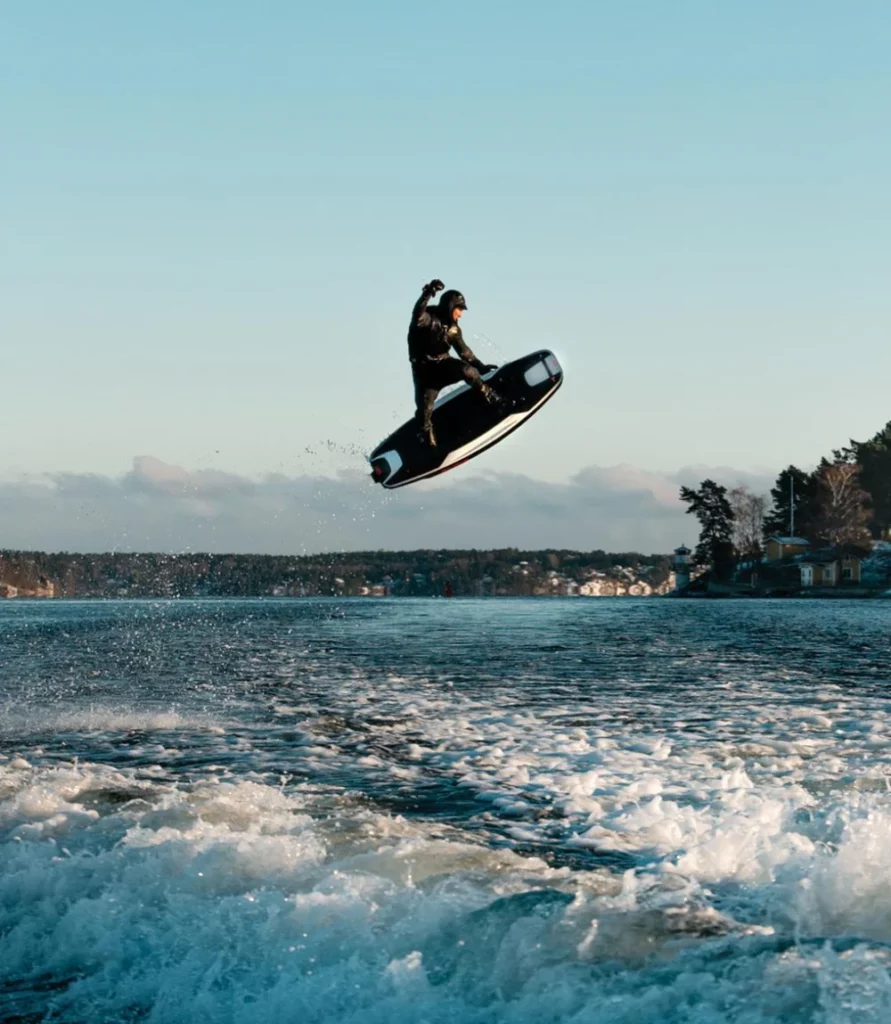 Break the boundaries of jetboarding
The S series is our extreme line of electric surfboards and eFoils, precisely crafted to push Awakers in their quest to challenge themselves and break the boundaries of the sport.
Challenging – highly sophisticated board shells featuring low buoyancy will ensure a sporty and natural riding experience, offering a great platform for riders to develop, express & impress themself.
Ride unleashed – the S Series boards are highly agile & reactive, advanced riders will be able to experience a new level of control to enjoy the water as an infinite playground.
Powered for adrenaline – high jumps, power carves, backflips, high-speed runs are Awake's S series signature, thanks to our propulsion system offering the strongest continuous power output in the entire industry.
Click-to-Ride
In just one click you're ready to send it because no other electric board is set up faster than the Awake RÄVIKs.

Awake's proprietary Click-to-Ride system means cumbersome hoses, screws, hatches, and cables are replaced by a modular snap-together system. The battery and board are connected in a matter of seconds.

The simplicity of the design also means that the RÄVIKs are easy to maintain.
Safety
Ride assured that we've thoroughly thought through and finely tuned each and every component with safety in mind: from the numerous firmware safety updates, evolutive rider modes to the fully covered linear jet. And, of course, our signature 4-layer safety-protected Awake Flex batteries that power the electric surfboards.

Indeed, the linear jet system that moves the Awake RÄVIKs across the water is fully covered ensuring that, should a rider fall, they will not make contact with the impeller.

Numerous electronic safety features, such as "return-to-shore" mode or system monitoring, are present to keep both rider and gear safe at all times, before during and after the rides.
Flex system
Different boards, one battery. A key component of Awake's modular design is the Awake Flex Battery system. This allows you to use any Awake surfboard battery on any Awake eFoil and vice versa in the blink of an eye. Perfect for those who can't decide between the electric surfboard experience or the eFoil experience – with Awake you get the best of both worlds.

Riders can choose from various foot strap configurations. Strapless freedom of full straps freestyle session? Mount the best combo to enjoy your Awake experience fully.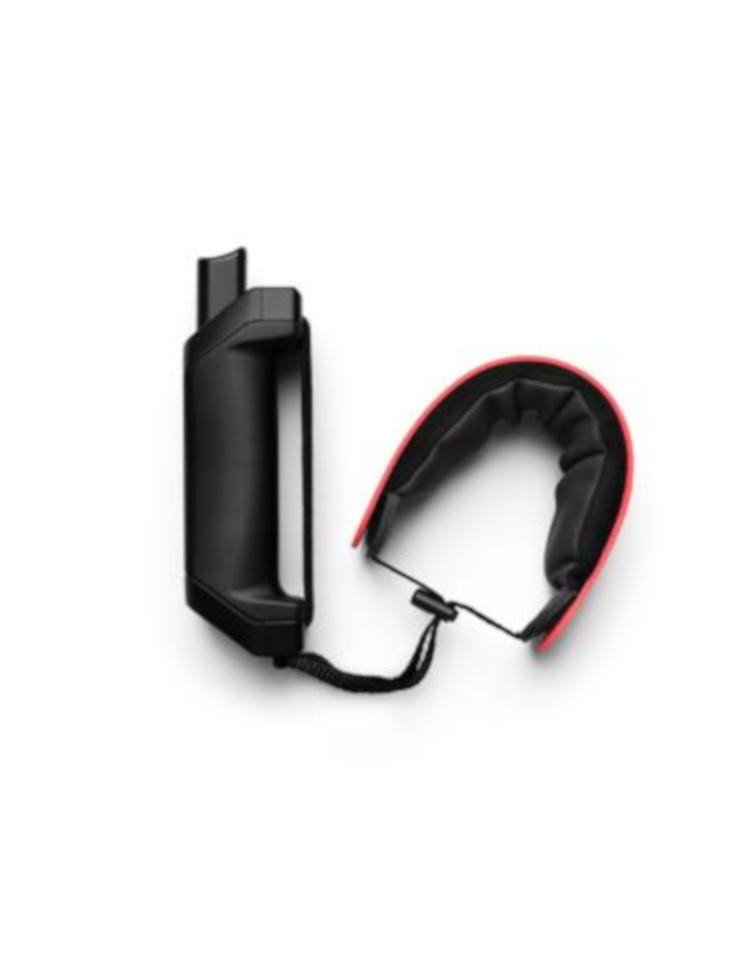 The new, wireless Awake hand controller, has improved ergonomics, is more intuitive and has the signature dynamite grip. The thumb-controlled throttle on the hand controller makes it possible to precisely adjust and control the speed.
We've improved the motor and impeller to make the drivetrain even more efficient. This means you'll use less energy – meaning more carves and longer rides!
All awake boards feature our modular plug-and-play system*, consisting of the board, drivetrain, and battery. All modules are interchangeable, so the same battery works on multiple boards, and batteries are easy to exchange, service, and upgrade.
Functional features

The deck pad was designed for stability and support. Foot strap heel and toe support for maximum grip and comfort. Rear deck pad shape also supports your knees when transitioning from lying down to a standing position. Handles make carrying and transportation easy.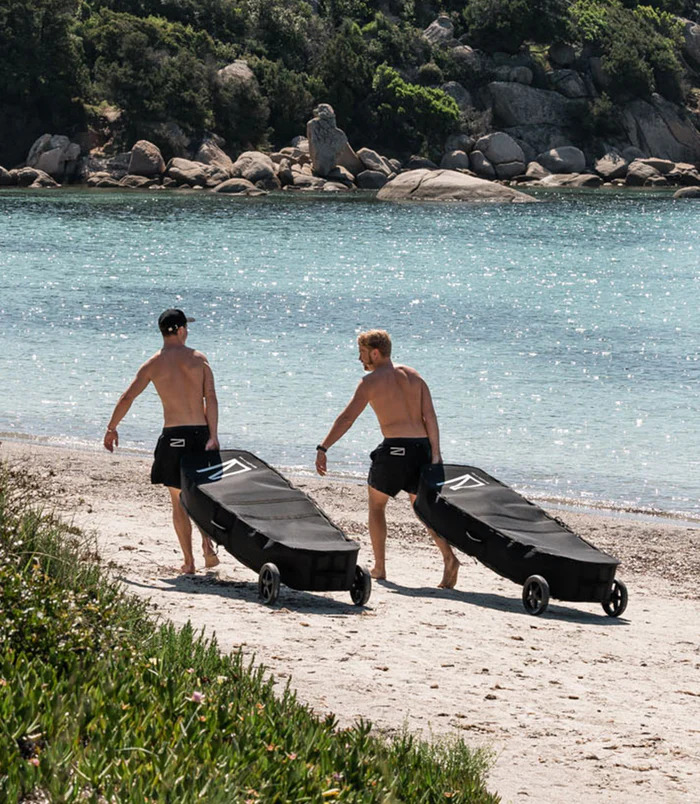 Getting around
The custom-made board bags are designed to store and transport the Awake boards, including accessories, while also protecting all the components. The board bag kits are available and include: board bag, charger bag, and wheels.
The Awake App

Riding modes – Awake Boards offer three different riding modes; Eco, Sport, and Extreme. Remote diagnostics allow for quick and convenient customer support. Firmware updates when performance and safety improvements occur, you can easily update via the Awake App.